Posted April 24th, 2012 10:02 AM IP
Mr.bb
Moderator - River Oaks Motor Speedway
Posts: 1427
Registered: Dec 2008


We had 3 for TSRA Nascar. Mark, Patrick, and Mr.BB. Close race at the end, Patrick took the win by a lap over me. I chased Patrick down from 14 laps back over the last three heats; but due to my driving skills, I blew my chance at being the top dog.

Patrick 289
Mr.BB 288
Mark 274

Next was Gr F, we had 4 for this race. Mark, Patrick, Kenny, and Jeff took on the Black Mamba. Very close through the first few heats, then Kenny had a problem and called it a day. While Marks motor started to fade, Patrick took an extra 45 seconds to get back to the drivers panel after a motor change. Jeff drove an AWESOME race (bliping ever lap, when needed), as he never came out of the slot the whole race.

Jeff 417
Patrick 398
Mark 387
Kenny 268


On 4/28 we'll be running Gr F, then OMB (in glue). Hope you can come and race with us!

Congrats Jeff on your 1st win!!!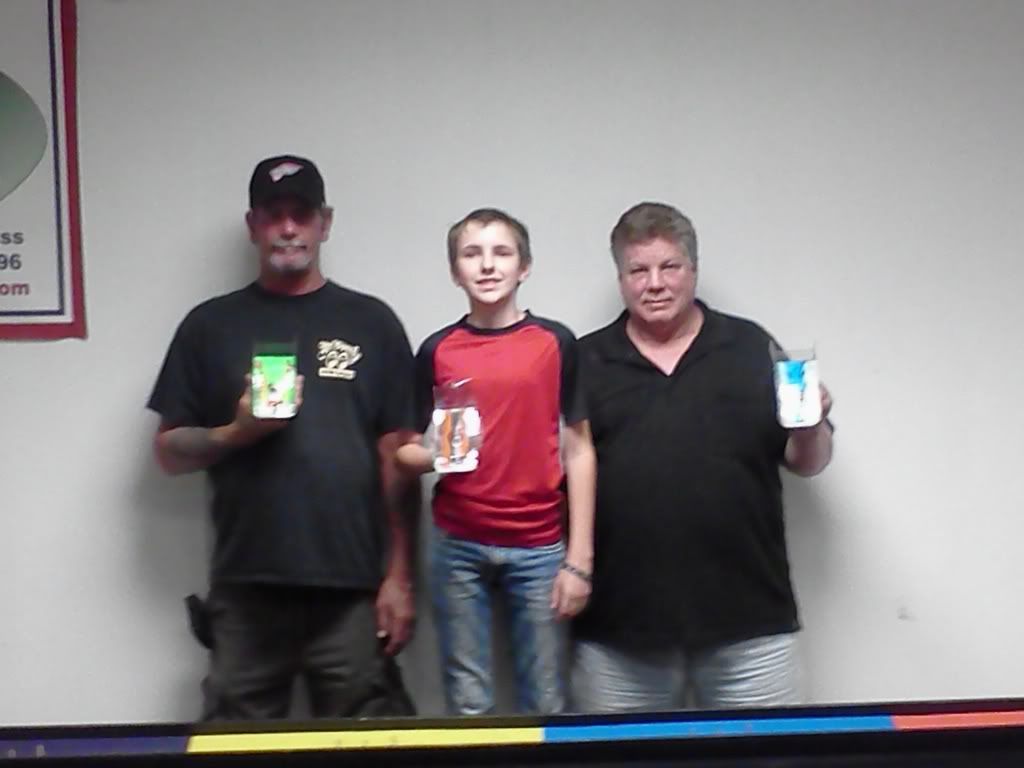 (Edited by Mr.bb)
---
The Snake Charmer!