Posted February 19th, 2011 02:11 AM IP
Quote:
RLHofer wrote:


You are showing amazing tenacity, John. Don't kill yourself in the process of restoring this track. Good luck and get well!





Thanks Richard. What doesn't kill you makes you stronger? LOL! My back is starting to really hurt, from all the bending over; I hope it's worth it in the end.

So I got to the track today, and unscrewed all of the screws holding the hardboard down in the donut. I also got some of the small thing done; and more bondo in the braid shelfs in the front straight, before Chase showed up. Once he got there, we got almost all of the front straight done filled with bondo, before we ran out of bondo. After that Chase got to sanding the tops and excess bondo off the braid shelfs, in the donut through the lead-on. While he was doing that, I did some readjusting of the 90(it looks "faster"), put some screws in the legs so they wouldn't "shift", and did some small things that needed to be done. Once the bondo and braid shelfs are done; I'll reroute the braid shelfs and do any sanding or anything else needs to to be done to get it ready to paint. Then we'll clean, clean, and clean some more; to make sure we don't have any problems painting. The plan is to start painting somewhere around next weekend.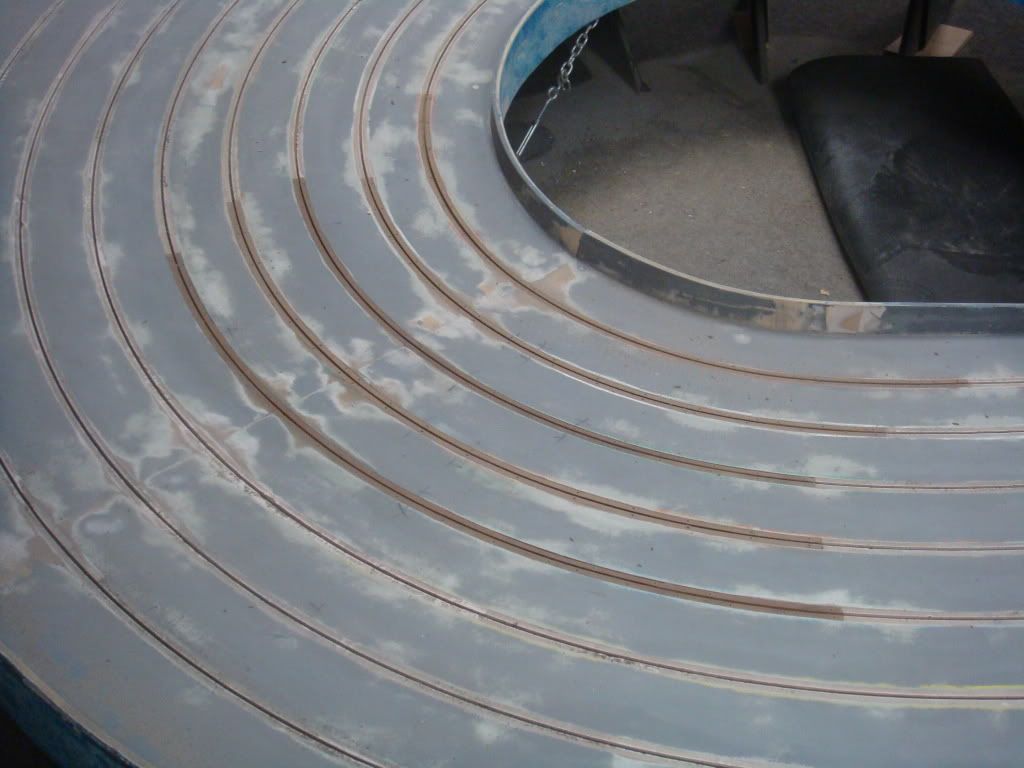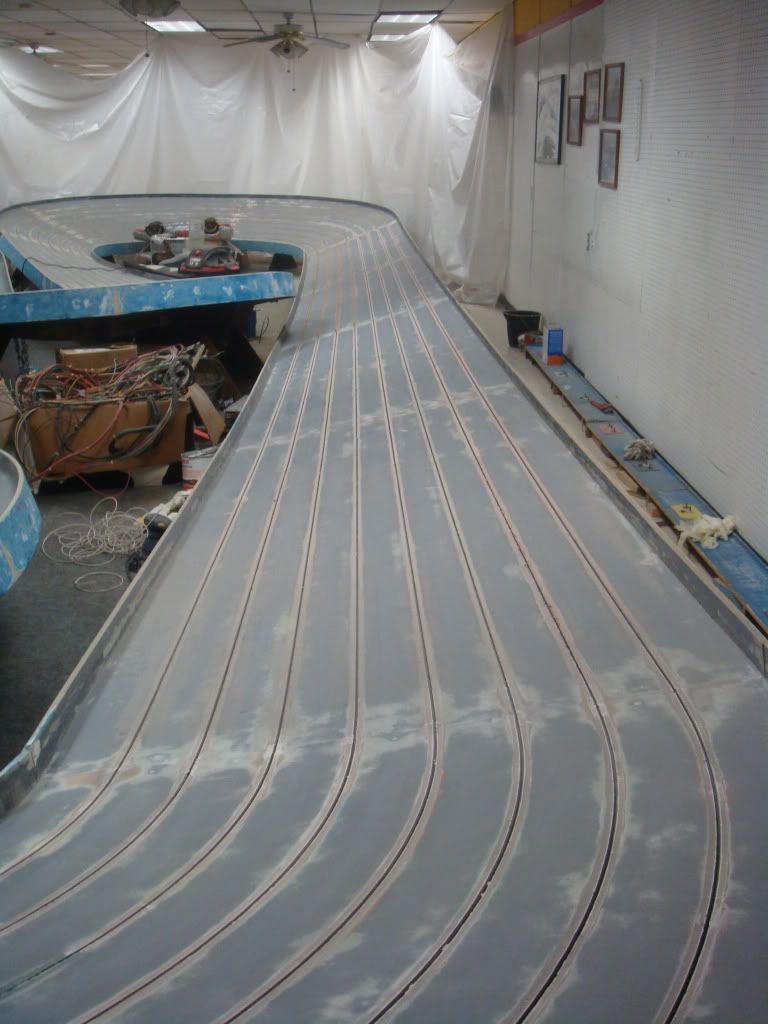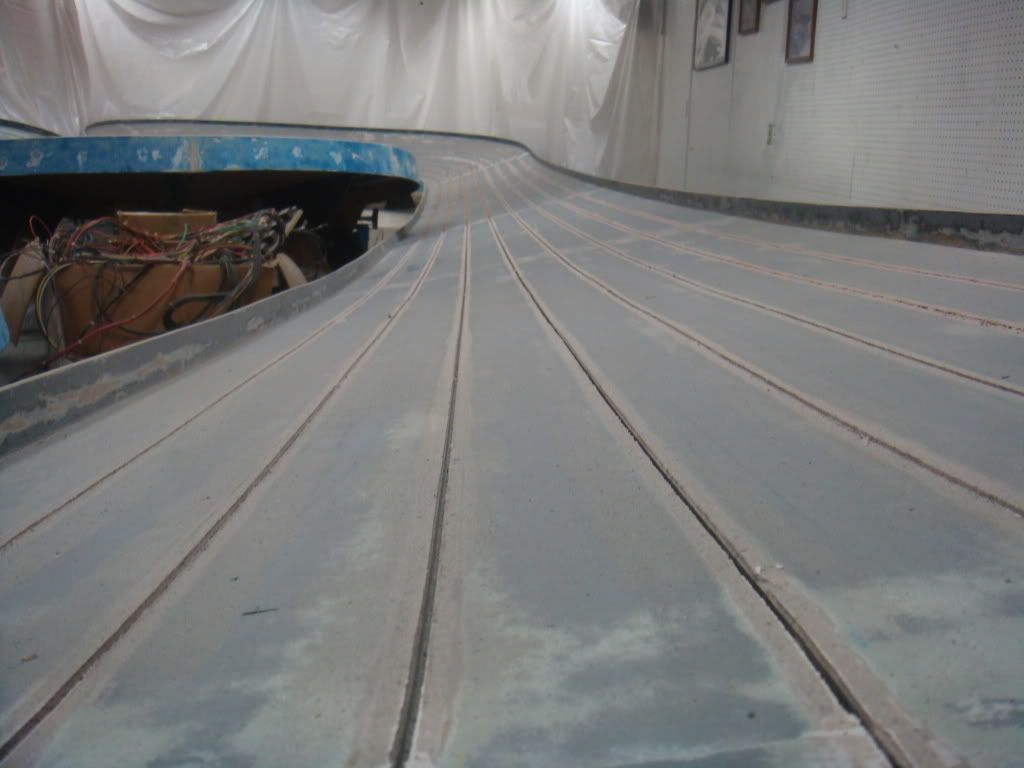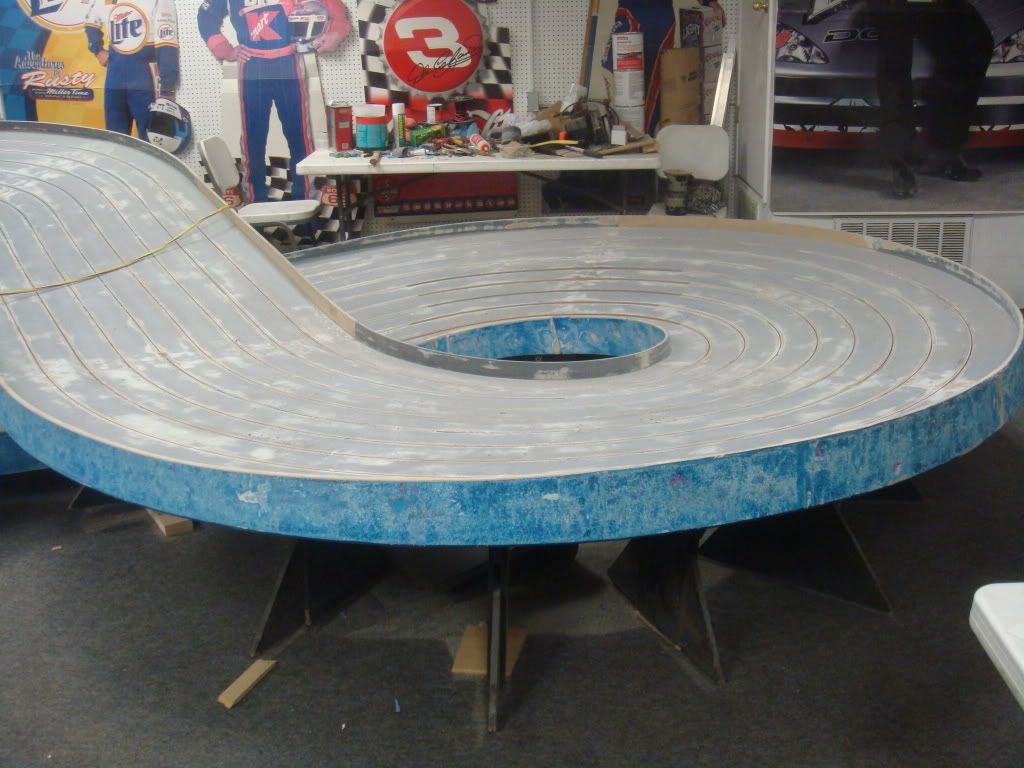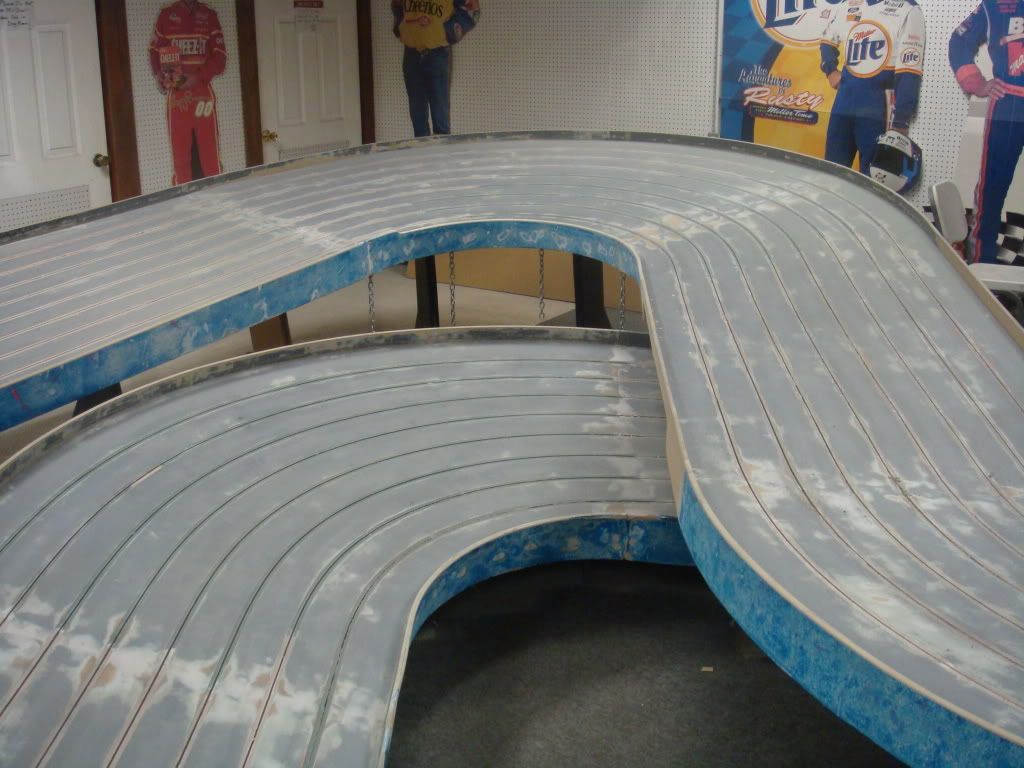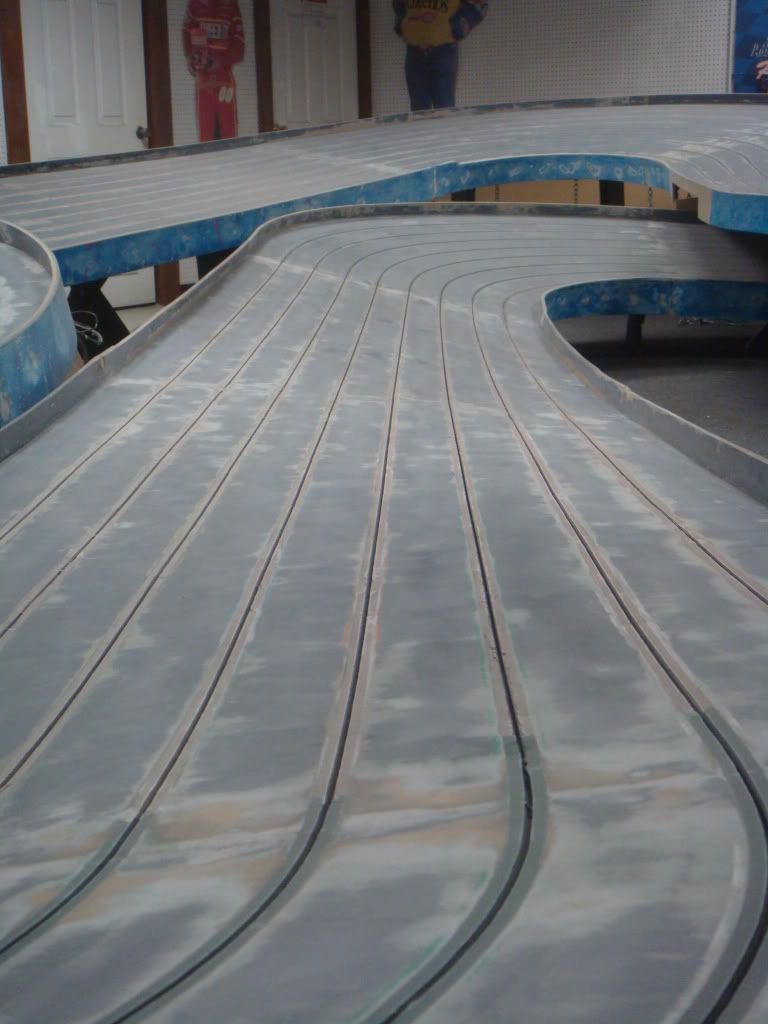 (Edited by Mr.bb)
---
The Snake Charmer!