Posted April 20th, 2011 12:31 AM IP
Been working on the track a lot. I've got all of the wires, wiring harness, and all taps run and have them all secured in place. I got my power distribution set and ready for it to have some "juice" running to/through it. Lots of tight spaces, crawling, and laying down; it takes a lot of time to do this. I have fixed a few things that were a problem. I also have the drivers panel painted for each lane. While the paint was drying, I went and cut out an infield piece for the finger. Tonight I got the "glue zones" stripes painted. I'll wait a few days before I scuff the corners for "tire bite". While working on running the wires to the drivers panel, a unusual thing happened. I was laying on the ground and looked over, and thought what was a worm; well it turned out to be a baby snake. After getting it to go in a brass tube(that I had used to mix some paint), I pushed out into a water bottle. It was completely covered in red paint, I rolled it around until almost all of the paint came off of it. I find it kind if ironic that this happened, because the name of the track is "Black Mamba"; thought of it about for months ago. So all that reply, will get to have a dream with snakes in it tonight. Ok, back to the track. I should be getting in some of the stuff to start to do the connections, on Wednesday. Still waiting on a few things that it will need before it can be ran on. I am planning on having some spray glue and cars on the track by early next week.

Here are the track records, that have been "set".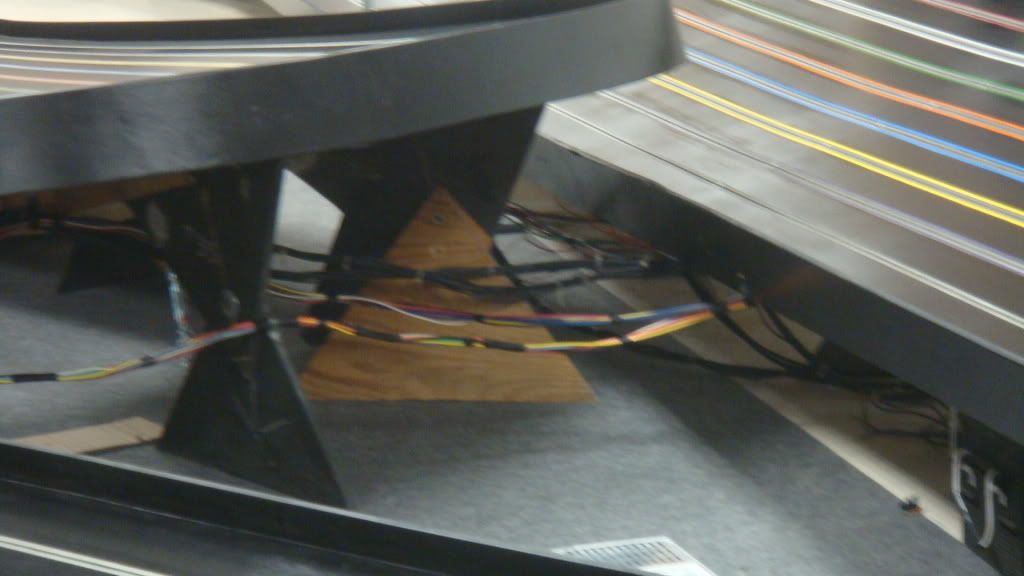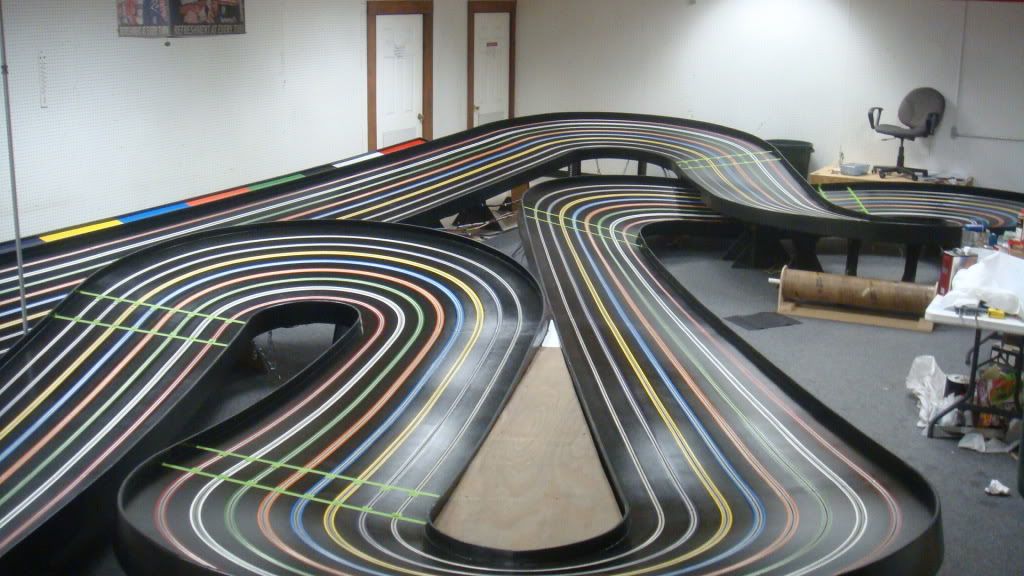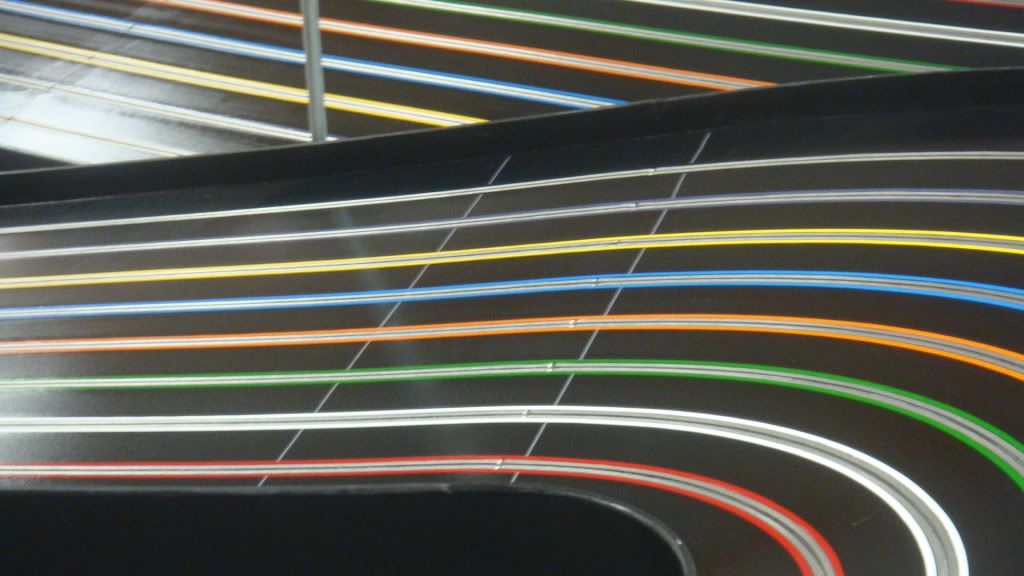 And of coarse the baby snake!


---
The Snake Charmer!