48FPS Footage & High Frame Rate Cinema Info

Whether we like it or not.
HFR ( High Frame Rate )
cinema and entertainment is here to stay, just
as 3D is. Directors, DP's and all production positions would be best served to learn how to make their craft
perform in all areas, whether it's 2D, 3D, or HFR productions. The question is how will the distinctions
happen. Peter Jackson's film The Hobbit will be in three flavors when released. A 2D version at
24FPS, a 2D 48FPS and 48FPS 3D.
48FPS movies and blu-ray's may have distinctions just as we have phrases like "FULL HD" , "1080P"
3D, 2D etc. For 48FPS vs 24FPS version we might see
"CINEMOTION"
for 24FPS
and
"FULLMOTION"
for 48FPS and higher frame rates. Then audiences
could go for what motion characteristics they prefer.
"Shoot a good film at 48fps and show people that version. For some it comes off
as a "Soap Opera" feel. Spit out a 24fps version of that exact film, and it's now liked,
and revered as good Cinema. However both are identical as for the film is concerned.

It's kinda like having a book read to you, versus you reading the book. You absorb
the story in a different way. Same story, same book, different experience"

"Simple solution in the short term to get people accustomed to High Frame Rate Cinema
is to offer the same production as Full Motion 48fps, and one in Cine Motion 24fps. I believe
over time people will choose the production that is more immersive with more temporal info.
However they need to see both, and realize psychologically that both versions are identical
films, just one is more in tune with our temporal resolution."
•••••••
48FPS Footage - 24FPS comparison- Shot with RED -Real time, not slow motion.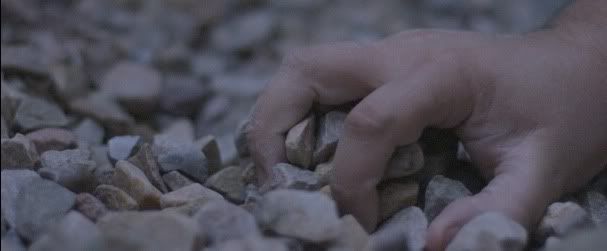 I was sent this information and attached video's by a colleague DP- so I'll pass it on to all of you
since this is of interest to many including myself. The below tests which are in a zip, contain two
shots. One being filmed at 24FPS and the other file is the same shot filmed 48FPS for playback at
48FPS.This will give you an idea of how 48FPS looks since no one seems to have yet to upload a
true real time 48FPS material ( non slow motion ).
Tip: If your using quicktime, be sure that your getting proper 48fps
playback speed. If it drops below, you loose the effect of 48FPS.
BLUEREI'S RETARDED RED FPS TEST - 24 & 48 FPS
Two files in the zip folder: rocks24.mov and rocks48.mov.
•First half of each clip is ungraded, due to reports of how the clip was shown to the audience ungraded.
•Second half is graded in Redcine-x to give an example of a more cinematic look and color.
Rocks48:
•48FPS
•1/270 shutter speed
•2.40:1 Aspect
•2500 ISO
•White balance @ 5000k
•REDCODE 12:1 (default)
Rocks24:
•24FPS
•1/48 shutter speed (180 degree)
•2.40:1 Aspect
•500 ISO
•White balance @ 5000k
•REDCODE 12:1 (default)
Zip size is 477mb.
THE DOWNLOAD:
http://ge.tt/6Esr9oG/v/0?c
•••••••
#2 Example- 48FPS comparison footage
This is a very good example of 48FPS- shot on RED, it compares the
usual 24p 1/48s with the Peter Jackson settings: 48p and 1/64s.
THE DOWNLOAD:
http://maximum-attack.com/basement_red_fps.zip
(posted in the comments here by Marden Blake:
http://nofilmschool.com/2012/04/pet...tes-the-hobbit/
)
Articles on 48FPS and (HFR) High Frame Rate Cinema
The Hobbit, the "Soap Opera Effect," and the 48fps (and Faster) Future of Movies
http://www.studiodaily.com/2012/04/...ture-of-movies/
"I was surprised to see how similar the real deal looks to the phony-baloney version
that's generated by 120Hz and higher-frequency television sets using frame-interpolation
techniques to simulate the missing frames, extrapolating 120fps motion from, say, a 24fps
Blu-ray source. This is known, disparagingly, as the "soap opera effect"
•••••••
Why movies are moving from 24 to 48 fps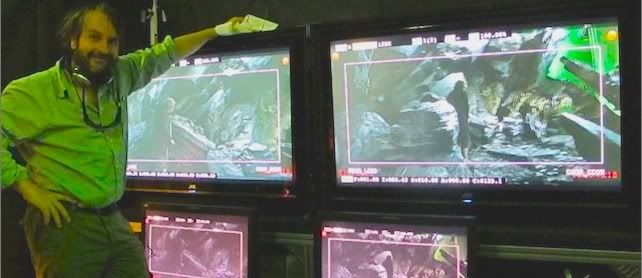 http://www.extremetech.com/extreme/...om-24-to-48-fps
"although the jump from 48 fps to 60 fps is hard to detect, so most high-frame-rate
movies will likely settle for 48 fps. While still pricey, high-frame-rate tools will increasingly
become cost effective even for independent filmmakers wanting to take advantage of the new technology"
•••••••
Peter Jackson Responds to 'Hobbit' Footage Critics, Explains 48-Frames Strategy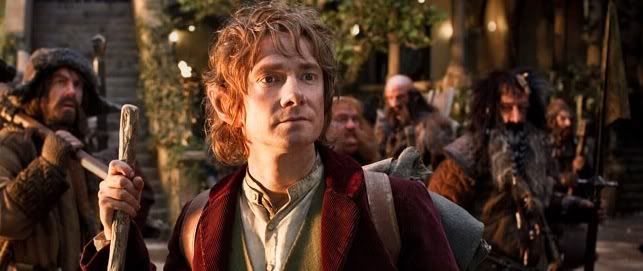 http://www.hollywoodreporter.com/ne...inemacon-317755
"A lot of the critical response I was reading was people saying it's different. Well, yes,
it certainly is," Jackson, speaking by phone from New Zealand, said. "But I think, ultimately,
it is different in a positive way, especially for 3D, especially for epic films and films that are
trying to immerse the viewer in the experience of a story."
•••••••
The Hobbit at 48fps: Too Much Information and the Science of Eye Movement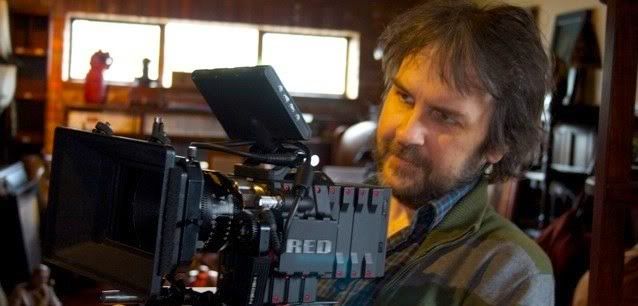 http://www.forbes.com/sites/anthony...f-eye-movement/
"The footage opened up with wide expansive shots of people walking on mountains
and over rich green landscapes — those awesome shots that became synonymous with
the Lord of the Rings series when it began a decade ago," he writes. "These shots looked
incredible — almost like something you would see in an IMAX 3D nature documentary —
so extremely vivid and breathtaking, and more real than we've ever seen these shots before.…
This is the future of Cinema…"
•••••••
James Cameron Says The Next Revolution in Cinema Is…

http://www.slashfilm.com/cameron/#
The footage shot at 48 frames a second looked incredible. The best way to describe it,
is to quote Cameron: "If watching a 3D movie is like looking through a window, then
(with this) we've taken the glass out of the window and we're staring at reality."
•••••••

This charts shows the difference of how many frames are captured per second.